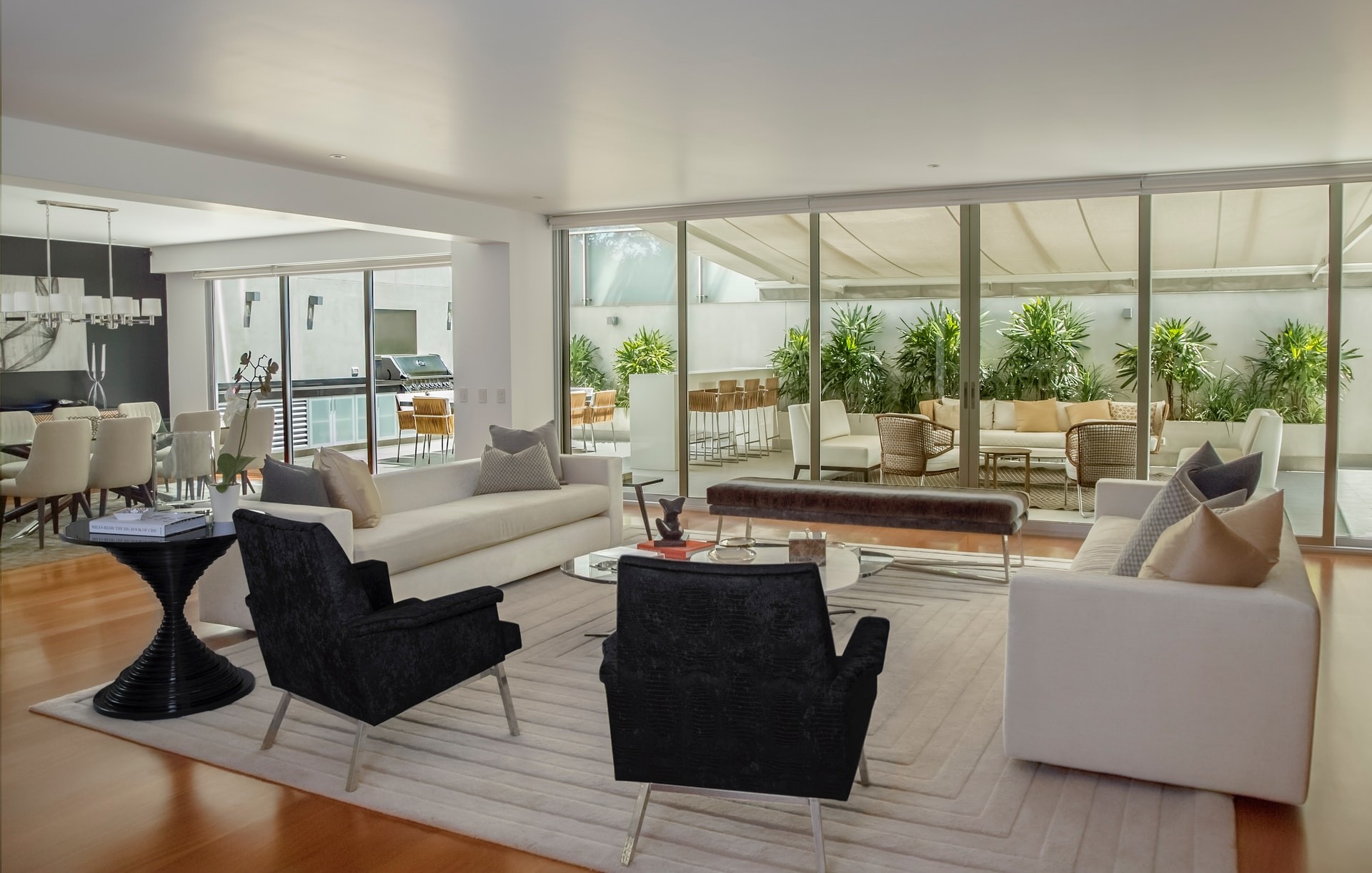 We have bought and sold many properties through the years and this working relationship was amazing and the best yet. Stacy is personable, professional, passionate about being your advocate, and knowledgeable, commanding the best outcome for your property and entire transaction.
We interviewed many realtors prior to making our decision. Stacy won our confidence. Many of the realtors we interviewed had a good spiel, but when asked a question outside of the profession, they faltered (clearly, they practiced their presentation, but had a difficult time holding a conversation). Stacy minimized the spiel and focused on asking questions and listening to our desires and concerns.
We were entering into the process with the expectation that we would do a fair amount of work to make the house as sellable as possible; and expected to make significant changes. Stacy advised marketability decisions while respecting our attachments to the property. During the two-month improvement process, Stacy was our go to advisory resource - everything from color choices to how much updating a room should receive (or how little).
When it came time to show and sell, Stacy brought her A-Game, handled the showing, sold the strong points of the property, and kept us informed on every detail. During negotiations, Stacy worked hard in our interest. She managed all offers and inquiries professionally and worked diligently to drive the best/strongest offer possible. We have already been recommending Stacy to close friends and colleagues who have been utilizing her talents.
Stacy is a strong choice realtor regardless of what needs the client's feel are most important. She will listen to the client and structure the selling process to their needs. We have witnessed this both on our transaction and as she has worked with people we know.
Stacy is personable and has her client's best interest in mind.

Stacy did it all!  My sisters, brother and I sold our family's home and I am so glad that we chose to work this Stacy.  She met with us, walked through the house with all of us, and shared her ideas.  We all had a chance to discuss our questions and ask for details about the market and the process.  She took care of all the preparation the house needed and made the house look absolutely beautiful.  We sold the house fo $150,000 what she said we were likely to get for the house.  We were all very happy with Stacy and would highly recommend her.

I recently closed on the sale of my Castro Valley home. Last Spring I received a flyer in the mail with one of  Stacy's listings. After a conversation with Stacy, I knew I had chosen the right realtor. Stacy answered all of my questions which put me at ease. She not only has an understanding of the Real Estate market, she listens to her clients needs.  We discussed my budget and calendar and she helped accomplish my goal of selling my home.  She is resourceful and responsive before, during and after the sale.
She helps you every step of the way and you can count her bright personality.  If i had another project, I would gladly choose her again. One word describes Stacy's client service "Outstanding".

Just the thought of selling a house from across the country was stressing me out but Stacy made the process so effortless.  She handled all the details, communicated every aspect and was available for all my questions. Not only did we sell our house quickly but we sold it for more than I expected!  Stacy is officially my go to realtor from this point on!

I have had another opportunity to work with Stacy, this time on a sale of a home, and once again Stacy was able to outperform.   She has a wonderful sense of market conditions and a deep understanding of neighborhood and property dynamics.  Stacy gently leads, and the more control I relinquished to her, the easier the transaction became.  She is absolutely amazing and I cannot imagine using or recommending a different realtor in the area.

It took around four years from the time I first contacted Stacy about being my selling agent for me to finally get around to moving (and Covid complicated things).  Many agents would have drifted away (and the first few did), but not Stacy, she stayed in touch until my circumstances allowed me to start the sale process.  Unexpectedly however, I had to leave the state quickly for medical reasons so really had to leave our house in her care, including some renovation work, looking after the extensive yard, and handling lots of little details (i.e. putting out the trash!).  Once we finally listed the house she had it fully staged and created an amazing website to attract buyers, and they sure came.  The process could not have been easier, we exceeded our expected price and her efforts took a lot of the pressure off of me.  Plus, she's just a really nice person and a pleasure to work with.  Highly recommended!

Here is highlight about working with Stacy.
1. Stacy is always available.  She can be reached day and night.  Phone calls are returned promptly.  Some realtors are not as accessible after house is in contract.  Not Stacy.  She is there for her customer from beginning to close of escrow.
2. Stacy researched the market and recommended the best selling price possible.
3. She has great enthusiasm for her work.
4. Stacy used a professional stager to make the home look as good as possible while still comfortable to live in for the seller.
5. Stacy used a professional photographer to take amazing photos of the home.
We certainly recommend her!

My wife and I cannot say enough great things about Stacy and her partner, Dylan. Dylan had us at hello - literally, when he offered to pick me up at a BART station to check out a home we saw online. While that house didn't meet our needs, we were so taken with Dylan, and ultimately, Stacy, that we asked them to represent us as our agents on the manufactured home we found online, and ultimately purchased. 
Stacy and Dylan went the extra mile throughout the process, with expertise, caring, and humor. They guided us through from start to finish, making sure all of our needs were met -- from negotiating the purchase price and any sale conditions that were needed, to connecting us with top-notch inspectors and a handyman. 
Needless to say, we would use Stacy and Dylan again in a heartbeat!

We started working with Stacy over 2 years ago trying to buy our first home. She was so patient with us, teaching us all that we needed to know, and didn't pressure us at all when we wanted to take a break from looking. She was always ready when we got back on the hunt! We finally found the place we wanted to buy last month, and she made sure we were prepared and walked us through each step. As first time home-buyers, it was great to work with someone who obviously cares about us and has our best interest at heart. Thank you, Stacy!!

I can't say enough about Stacy.  From the first time we met (almost by accident) through now, over a year since we closed, she has been absolutely amazing.  She knew when to let me take control and when to steer me, she never pushed, but always gently steered us, often going above and beyond the call of duty.  Whenever anyone asks me for a realtor reference in Castro Valley and the surrounding area, Stacy's is the only name I give.  She is truly amazing.

Stacy is very well informed with both of the areas we were working in while selling in Hayward and buying in Castro Valley.  She has a team of vendors and professionals that she contacted and immediately got our home ready to go on the market.  She had our home cleaned, staged and photographed with the first Open House one week from our initial meeting.  When we were ready to purchase in Castro Valley, Stacy connected us with her lender to get pre-approved quickly.  Then she found us a home, at an excellent price and it wasn't even on the market yet!  The house appraised for over our offer price.  We were able to close in quickly, 20 days and we were very happy to have her resources including handyman and inspectors.  Stacy has great negotiation skills and kept our financial goal in mind successfully.   We have worked with Stacy before when we purchased our first home and will definitely reach out to her again when ready.  She is a pleasure to work with because she makes herself available, and is friendly and professional.